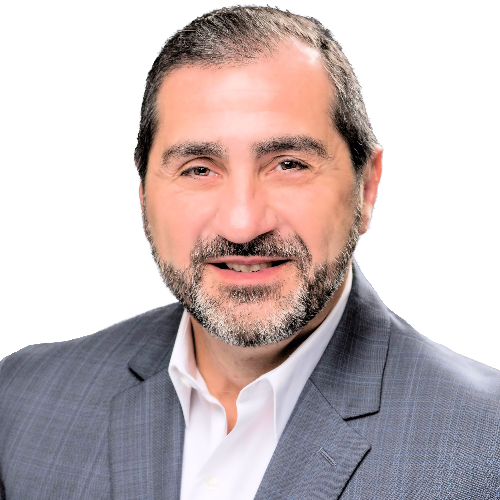 John Garmo
Broker and Real Estate Adviser
(18 years Selling Real Estate)
Office: 248-994-9040
Mobile: 248-408-8234
Email: John@mymhrg.com
Specialties:

Buyer's Agent, First Time Buyers, Listing Agent, Relocation, Short-Sale
Experienced Broker with a demonstrated history of working in the real estate industry. Skilled in Sellers, Buyer Representation, Listings, Real Estate Owned (REO), and New Home Sales. Strong business development professional graduated from Southfield High.
Specialize in:
Residential, Condominium, Lakefront, luxury Home, Executive Properties, New Construction, and Bank-Owned.
My Qualifications and Affiliations are the Following:
■ National Association Realtors (NAR)
■ Michigan Association of Realtors (MAR)
■ Greater Metropolitan Association of Realtors (GMAR)
■ Graduate Realtor Institute (GRI)
■ Accredited Buyer's Representative (ABR)
■ Short Sales and Foreclosures (SFR)
■ Green Designation (NAR)
■ Seller's Representative Specialist (SRS)
■ Certified Negotiation Expert (CNE)
■ Realcomp MLS
■ Broker Owner
Reviews
John did a great job in helping me secure a new home. He knew my focus area well and was prompt with setting up showings. Very friendly and easy to work with and I felt like he took finding my new home with heart. Very going at explaining each step process and what to expect.
zuser20170515171652049
John was very knowledgeable and helpful during the entire experience. He was looking out for my best interest. My house sold in a day and a half. I highly recommend him because of his friendly and courteous service.
maryann41
I will use John going forward. He was knowledgeable and available to answer any questions that arose. I felt guided throughout the entire process of looking at houses and purchasing a house. I also feel that John acted with integrity.
Koppinc
Just call him--he took over, and we received highest price in our Subdivision
John Fader
John was very professional handling everything from listing, showing, completing paperwork to the actual closing. He was always a phone call away and answered all of our questions no matter how many times we asked them. Our 1st showing date was March 18, 2016 and within 3 days we had 16 showings and 2 acceptable offers, again, thanks to John !
mdatravel
Sold three houses and one vacant lot through John. He did a great job negotiating with a investor on one of the properties in particular. They were trying to steal the condo but he helped them see the light!
jkmcstrauss
Happy Home Owners! "We are writing to express our pleasure with real estate agent John Garmo, who represented us in our purchase of a single-family home. He guided us through the entire process, from loan prequalification to searching for houses to making the offer and closing the deal. We credit him with a smooth, stress-free home-buying experience. This is our first purchase of property and we had such a pleasurable experience. He is patient, personable and knows the market inside and out. We never could have gotten our dream home without him. To reiterate, we are nothing but pleased with him and his expertise and we recommend him to everyone." Farmington Hills
Dana & Ansam
After listing our house with another realtor & having it on the market for the entire summer, we hired John and he sold our house in 9 days. He handled the sale with a high level of professionalism. John?s state of the art technology made things easier for us during the showings and he really went out of his way to keep the sale process moving and as stress-free as possible. John understood our real estate market down to each neighborhood and area and the market price better than the professional appraiser too. It was really fantastic to be able to sell our home in 9 days before the winter holiday season. John was amazing in his patience and relentless help with every step of the way of the sale and the closing process. We highly recommend John because of his deep knowledge and expertise in selling and buying a house, a home, and/or any type of real estate.
DWPet
John Garmo always made himself available to handle any and all situations with the property from showings to the purchase process and closing. Great person to work with and always remained very professional.
John C
Great Job Selling Our Home! "We would like to thank you so much for selling our house in Sterling Heights. You definitely did a great job! I will definitely do more business with you in the future. Thank you again, John." Sterling Heights
Nash
Committed and Hard Working! "I have known John for two years, He has been working for my business since then. He is a very respectful person, able to keep appointments on time, reliable, loyal and hardworking, He is fully committed in his job, I am really proud to work with him." Shelby Twp
Aisar
You achieved our price goal! "Hey John, I just wanted to let you know that you really came through for my family and I. You not only sold our house in a short amount of time, but you achieved our price goal. My family and I were in a huge hole, and you personally helped us get out of that deep hole. You were always easy to get in contact with, very flexible, explained things to an extent where we can understand, and many more attributes. I just wanted to personally thank you and I truly appreciate the work you did with selling my house. Thanks John!
Justin,
Thank You for All of Your Help... "I'm writing to express my appreciation for your patience and thorough approach during the process of finding a home for my brother-in-law. He has finally settled with his family and they really love the house and the area. I'll be in touch with you whenever I have a real estate need." Commerce Twp
Bashar
We Love Our New Home! "My husband and I just recently bought a house from Mr. Garmo. Working with John was a wonderful experience. As we all know looking for a new home is very stressful and moving into your home is even more stressful. However, John was very dedicated and determined to help us find exactly want we wanted. My husband and I are very happy and satisfied with our home. I cannot express how helpful John was helping us get our first home. There were many things my husband and I also didn't know. John made sure to educate us. We are truly grateful for all his dedication, his hard work, and always being so responsive right away. We are so pleased with our new home we wish for everyone to be as lucky as us. Thank you, John." Novi
Ammar and Olivia
If you want a trustworthy agent "As a first time home-owner it was extremely important for me to find an agent that would focus on what I could afford while still meeting my housing expectations. From the very beginning John gained my trust by being informative and provide with all the steps I needed to take care of before delving into full on research for my future home! He always asked the right questions, gave the right advice, LISTENED to what I wanted, and made my first purchase fast and seamless. John Garmo is a professional that loves his job, he is detailed oriented and focuses on providing you with a terrific buying experience from start to finish... If I will decide to sell my home or buy another property there is no doubt he will be the one I call! Sincerely Livonia
Liliya B.
Hi John "Thank you for the great job in selling my home. Your constant prodding of my mortgage holders made my short sale successful. I will recommend you to all my friends." Waterford
Steve
Helped me sell a home "John was an awesome agent to work with. He sold our home within a week of listing it. Everything about the process was seamless. I would definitely use him again and refer him to my friends and family" Royal Oak
Faith
Helped me find my new home "John was a great realtor who is on top of all of the necessary components that make for a good experience. He is great with the latest technology and uses it to his advantage. He is very responsive and reliable. His flexibility worked out great for us when finding a home. He is willing to do whatever it takes to make the customer happy. I would strongly recommend him to anyone." Rochester Hills
Thomas K,
Helped me find a home "John was very patient with our long home search effort, was always very responsive when we have questions and concerns. He is very friendly, and was able to quickly understand our home search criteria and found the right houses for us. He also was very helpful in providing contacts for the home closing process and the renovations that we wanted right after. I truly recommend John as your next Realtor wither you are buying or selling next home" Novi
J Kouz
Exemplary Service! "Based on my recent experience with John Garmo, I would have to say it was great! It was wonderful to work with him during the time my condo was on the market through the short sale process. John was really very cooperative and caring and possessed great communication skills. John always had suggestions and ideas to help me get through the process. He always kept me informed about what was going on and how the negotiations were going during the sale process. The communication lines were always open which I think is why everything went so smoothly during the sale. John was a Savior for me. I was relieved that I was able to sell the condo and avoid foreclosure. I would highly recommend John to any potential buyer or seller. " Waterford
Edwin
Dear John, "Thank you so much for helping us find the perfect condo for us! We truly wouldn't know what to do without your professional help and advice on picking the right family home, we couldn't ask for a better real estate agent! We couldn't be happier and we will definitely refer you and the company to everyone we know searching for a house! Thanks again, May" Southfield
May,
Helped me sell a home John knows what he's doing...his responsiveness was immediate, his advice was spot on, we sold and closed my condo in less time than I would ever have imagined, and I have no hesitation recommending him to future clients for their real estate needs. Thanks, John! Farmington Hills
Cindy K
Sold a home in 2015 in Clarenceville, Farmington Hills, MI 48336. John always very prompt and knowledgeable would definitely refer John to others. Very happy with the service that John gave to us. Willing to always work with us in anyway possible.
Brook Melvin
Found a tenant for a Single Family home in West Bloomfield, MI. John Garmo did a fantastic job for us to find a tenant for our rental home. He struck just the right level of advice and guidance balanced with strong work ethic and follow up. Some of the best guidance was around how to change the lease costly things about the home with the biggest impact before selling. He was also masterly in the offer negotiation process to help us get the asked price. It was a great experience working with him and I highly recommend him.
Louie A.
Helped me sell a home in Novi John handled the sale of our home seamlessly. He was incredibly responsive and kept us up to date throughout the entire process. We took many of his recommendations and are very happy with everything he did. We've already recommended him to others we know who are thinking of selling their home.
Cande
Helped me sell a home John was very knowledgeable and professional. He sold our house in less than 90 days of our listing date. He kept all well informed all along the process. We will recommend him to all our family and friends.
Terry Bashi
Helped me buy a home John was an awesome agent to work with. He is very friendly, and was able to quickly understand my home search criteria. He also was very helpful in providing contacts for the home closing process and the renovations that we wanted right after. I truly recommend John as your next realtor wither you are buying or selling next home.
Shogo Tsukahara
Helped me buy a home John is sincere in his work, active and patient, committed in his promise I am very pleased to have someone with so much knowledge, hard worker, I truly recognize the effort and hard work that he put with us I appreciate his hard work and excellent figures, last but not least I would recommend him to other buyers as he's dedicated to give you the best results and I wish him a blessed and successful life.
Mike
Sold a Single Family home in 2015 for approximately $250K in Farmington Hills, MI. John is a great agent to work with. He was responsive and worked hard to help us thru the whole selling process, I would recommend him to anyone who need a real agent.
Quan
Helped me sell a home John is responsible to questions and usually give us the answer in a short period of time. He gave recommendations but he also take our opinions into consideration such as listing price, count offer, etc. His recommended price may be a little bit low, but we are trying to sell it in 2 months before Sept as well. So, anyway, we have a number of shows right after the house listed on the market and we got two offers at same time, and the rest just moved smoothly. We closed at the date as we planned. Highly recommended.